You are currently browsing the category archive for the 'maui' category.
Nothing new and exciting to share today, other than I've been feeling icky and sick. I knew something didn't feel right (other than the fact that I couldn't hear out of my left ear), so I rushed myself over to urgent care on Saturday afternoon. I wasn't thrilled that the wait was a little over two hours, but I knew I needed to see a doctor.
Well, the doctor confirmed that I have an ear infection, in not one ear, but both of them! Big ouch!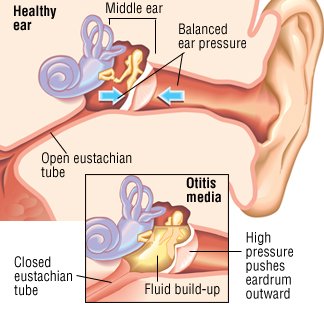 Believe it or not – I have never had an ear infection up until now, not even when I was an infant! It must have stemmed from the cold I was fighting. Anyway, now that I'm on antibiotics, I'm feeling slightly better. I've got my fingers crossed that I continue to feel better throughout this week.
On another note, I just wanted to share a quick post of a layout that I finished up last week.
I love, love, love the bright colors on this layout. I used a combination of the latest stuff from Echo Park and Glitz Design. The orange and blue hues are so fun and so full of life! Oh, and I'm sure you can tell that I went washi tape happy on this one, hehe. 
Also, make sure to check out this card that I posted over on the Sampler Kit Club blog last Friday:
Pssst… I actually stamped a little bit to finish this card, hehe. …and yes, I used washi tape on the card, lol. Make sure to follow their blog for the latest projects using their current kit.
Oh, and a quick update on Maui and Hilo: they're SPOILED! I found these at Target on clearance, so of course, I bought them each a toy. They're in LOVE with them. I seriously have a love/hate relationship with Target. You go in there to buy ONE thing, and you come out with a cart full. I need to practice better will power when I'm in there.
Anyway, I'll leave it at that. Keep your fingers crossed that my sinuses clear up quickly. I really, really need this to be a speedy recovery.
Surprisingly, life hasn't been too stagnant since we closed our doors on Tuesday. As a matter of fact, I've been keeping myself busy and entertained. Truly, it's a wonderful feeling to not have to worry about this or that, and for that, I know that we made the right decision. It's only been about two days, and I'm enjoying every second of it.
Tuesday was Maui's birthday. I can't believe she's now five; I still remember when she was a puppy and couldn't even jump up onto the bed. In celebration of her birthday, I had to bake her a chicken and carrot flavored pupcake.
I, of course, made one for Hilo too. They both devoured their cakes within just a few minutes.
On another note, it hadn't even been a day, and I thought it would be fun to tag along with G down to So Cal. Maui and Hilo agreed, haha.

We spent ample time playing at the dog park and exploring Malibu.
Last but not least, I packed up some of my scrap supplies and had a ball in our suite! Here's a sneak peek of the layout I created using the Sampler's February kit, Simply Sweet:
To see the whole project in its entirety, head on over to the Sampler blog and leave some love.
Happy Friday, everyone!
My 2012 definitely had its fair shares of ups and downs, as well as tears and laughter. Overall, I'd say that it was rather enlightening. Just by testing my limits, I learned so much about myself throughout these past twelve months. Some bad. Some good. The learning experiences along the way, however, have made me a stronger person.
So, with 2013 right around the corner, I thought I'd finally post an entry about some of the highlights from December 2012, considering a month has gone by without any update. December, at least for me, always seems to be a blur. Hmm…? What happened this past month? *Well, maybe if you blogged more, Sarah, this wouldn't be an issue.*
Holiday festivities consumed most of this month. As I wrote in my previous post, we decorated the tree in a non-traditional way. We, technically just me, wanted to do a purple and orange colored tree. I know, I know. Not very typical, but I thought it would be fun. Turns out, we had a lot of fun with this one. The best part about our 2012 tree was the abundant succulents and air plants that were scattered all over the tree's branches. Here are some other photos of the 2012 Kee tree:
…and a picture with the pups, of course!
We threw a holiday party for friends, a gingerbread house making party to be exact. Yup, we pretty much were on a sugar high that whole weekend. Unfortunately, I don't have the pictures of all of our concoctions put together. Looks like I'm gonna to have to bug some friends for the picture of the whole gingerbread village we created.
There was a holiday get together over at the in-laws, too. It was super funny watching everyone do the annual gift exchange. We came home with a cute apron, which I still need to put to good use. As for the dogs, Maui and Hilo were so excited to hang out with their Westie cousins.
We also squeezed in a quick trip down to So Cal. The dogs have learned that the beach never gets old. I wonder where they learned that one from, hehe.

There are hundreds more photos I could share from this month, but I guess I'll leave it at that. It would take me, oh you know, A WHOLE MONTH to blog about all of the stuff that happened in December. Doh! This is why staying up to date with the blog comes in handy.
Wishing our families and friends a Happy New Year! 2013′s gonna be a great year. I can feel it.

We were in charge of hosting Thanksgiving this year, turkey and all. Everything turned out as planned, and everyone enjoyed dinner (at least I hope they did, hehe). Personally, my favorite part was the wonderful company of family. Well, and of course, all of the delicious food. I created a pretty extensive menu because I wanted to make sure there was enough food for our fall harvest. Below are some of the photos that I managed to capture during the holiday.
The day after Thanksgiving marked the the shop's anniversary! I can't believe how time flew by this year. I'm so thankful for all of our customers' support and business these past two years; we wouldn't have come this far without all of you. So again, thank you.
As for me, I took most of the day off to set up our Christmas tree. With everything going on from Thanksgiving up until the year's end, I figured that the weekend after Thanksgiving would be perfect timing to go out and get the tree.
We made a trip out to Half Moon Bay to pay a visit to Santa's Tree Farm & Village to get our tree. …and you know what's even more awesome then getting our tree?! I got to be a creeper and take a picture with Santa, haha! Plus, there was no wait or line at all. Heck, yeah!
As soon as we got home, we trimmed the tree and set it up. Did we finish decorating it that day?! Absolutely not, haha! It would've been a miracle if we had though.
Eventually, we ended up finishing the tree. …but before finishing the tree, we headed up North to celebrate my uncle's 40th and Nat's 25th!
I love that Nat's party was all about Christmas crafting. A day spent crafting? I couldn't say no! We spent the day making Christmas ornaments for their tree. At the end of the day, Sean and Nat finished decorating. I love all of the personal touches; it's so cute!
As for our Christmas decorations, just like every year, we had a decorating theme. We decided to go non-traditional with a purple, orange, and gold Christmas tree. Plus, we thought it would be unique to have succulents and tillandsia plants on the tree. I'm in love with the colors and all of the sparkles.
…and I love our mantle, too. We kept to the same theme as our Christmas tree.
With all of the greens around the house, it smells so Christmas-y. I love it. It makes everything seem so homey and warm. All I need to do now is finish making our holiday wreath. Well, that… and start my holiday shopping, haha. Oh, and finish creating my December Daily album. *sigh* So much to do!
Stay tuned for more pictures.
PS: Can't wait for next week. It needs to be here sooner.
I know so many people born in the month of November.
Over the weekend, we celebrated G's birthday. We didn't do anything too extravagant, no fancy party or get together. Rather, we chose to stay close to home and keep it pretty low key. We did, however, celebrate with a delicious cake at home!
Twenty-nine candles to be exact, though if you have met her, you'd think with her maturity level she was much older than her actual age. Say 40? Just kidding! Happy birthday again, Kee; we hope you enjoyed your birthday weekend.
Oh, and we went to Layang Layang, a delicious Malaysian restaurant in Cupertino. Yum!
We also headed to the beach! …and you know me, I will never pass up the ocean, hehe. Around the time we headed out, I noted that it was low tide; I suggested we go to the Fitzgerald Marine Reserve. Glad that I did because we saw so many tide pool inhabitants.
Anemones, harbor seals, hermit crabs, sea snails and slugs, a blue heron, starfish, tide pool fish… The list could go on and on. Now, if I could only do this everyday, hehe. What a fun way to spend our Sunday!
There are more November birthday celebrations planned, so I'll definitely leave my party hat out. I'm not done "partying" this month.

PS: Happy birthday, Steph!