You are currently browsing the category archive for the 'scrapbook' category.
…and I'm back the very next day with a post! Can you believe that?! How about I just not write anything, and I just share photos from my iPhone? Sounds like a plan to me!

Just looking at these photos are making me want to be back in Hawaii. I'm hoping we'll be able to go back later on this year; I've got my fingers crossed.
Aside from my daydreams to be back in Hawaii, I have actually been scrapbooking. *gasp* Hah! Here's a sneak of a layout I created using The Sampler's April kit:
I plan on posting this layout on their blog tomorrow, so look out for that.
I'm back from vacation, which means there's a dire need of a new post(s), hah. Today, I thought I'd share some of the more recent layouts I have made.
The first layout below was created using some of the latest goodies from Elle's Studio. I love that they now have their very own patterned papers that match their cute embellishments. The bright colors are totally up my alley. I also added a ton of older scrap pieces; it always a good feeling to use up your older stash.
These next two layouts were created using March's kit from The Sampler Kit Club. 
Thanks for looking and letting me share some of my recent work.
Make sure to stay tuned for later this week. Once I get our pictures and videos uploaded from our recent trip to Hawaii, expect a long post filled with pictures of our adventures in Maui and the Big Island. …and mind you, there's some awesome stuff to share!
Nothing new and exciting to share today, other than I've been feeling icky and sick. I knew something didn't feel right (other than the fact that I couldn't hear out of my left ear), so I rushed myself over to urgent care on Saturday afternoon. I wasn't thrilled that the wait was a little over two hours, but I knew I needed to see a doctor.
Well, the doctor confirmed that I have an ear infection, in not one ear, but both of them! Big ouch!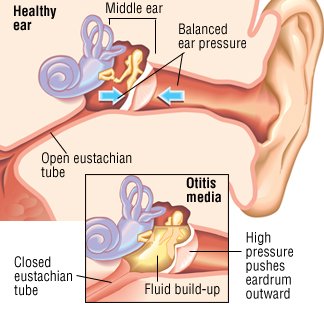 Believe it or not – I have never had an ear infection up until now, not even when I was an infant! It must have stemmed from the cold I was fighting. Anyway, now that I'm on antibiotics, I'm feeling slightly better. I've got my fingers crossed that I continue to feel better throughout this week.
On another note, I just wanted to share a quick post of a layout that I finished up last week.
I love, love, love the bright colors on this layout. I used a combination of the latest stuff from Echo Park and Glitz Design. The orange and blue hues are so fun and so full of life! Oh, and I'm sure you can tell that I went washi tape happy on this one, hehe. 
Also, make sure to check out this card that I posted over on the Sampler Kit Club blog last Friday:
Pssst… I actually stamped a little bit to finish this card, hehe. …and yes, I used washi tape on the card, lol. Make sure to follow their blog for the latest projects using their current kit.
Oh, and a quick update on Maui and Hilo: they're SPOILED! I found these at Target on clearance, so of course, I bought them each a toy. They're in LOVE with them. I seriously have a love/hate relationship with Target. You go in there to buy ONE thing, and you come out with a cart full. I need to practice better will power when I'm in there.
Anyway, I'll leave it at that. Keep your fingers crossed that my sinuses clear up quickly. I really, really need this to be a speedy recovery.
As promised, I'm back with another post with more photos from this past weekend's trip up to the Mendocino/Fort Bragg area. They're all from my iPhone, so excuse the quality of some of the photos.
We had fun exploring the grounds of the inn. My favorite part was the sustainable garden and the donkeys; it was a great way to start our morning.
The restaurant on the premises was delicious. The menu was solely vegan, and it was delicious! So delicious, that it has me committed to making one vegan meal a week. I know it's not a lot, but one meal is better than none at all.
After breakfast, we drove up to explore Fort Bragg and Point Cabrillo. The hike to Point Cabrillo Lighthouse was relaxing. Although it was cloudy and overcast, it was still calming and beautiful.
…and later, we went down to the Point Arena area. Here, there are phenomenal views to look at.
That's all the pictures for now.
Oh, and if you're looking for some Cricut cartridges to add to your collection, I'm selling all of mine.  Lots of them have sold, but there are still lots available. Find all of the listings here.
We're back at Friday again. Yippee! The weekend is finally here! As far as plans for this weekend, I'm not sure if we're going to stay close to home where I can scrap, or if we're taking a fun road trip somewhere. Either way, I'm just glad it's the weekend.
On another note, I've been cranking out layouts. Perhaps, it's because the inspiration from the gals over at The Sampler Kit Club have been spreading their mojo my way. As a matter of fact, I shared a layout over there this morning. Here's a little sneak of what I posted today on their blog:
To see this layout in its entirety, make sure to visit today's post!
Earlier this week, the Sampler also posted a sketch for inspiration. I thought it was a pretty nifty one, so I played along. Here's the sketch that Holly drew up:
If you feel inspired, head on over to their blog and play along. I believe there are prizes up for grabs to those who play along. Here's my interpretation of the sketch, using pictures of Maui's pupcake from her birthday earlier this month:
Aside from the recent layouts I have created for the Sampler, I've been busy making other layouts.
Happy Friday, everyone!